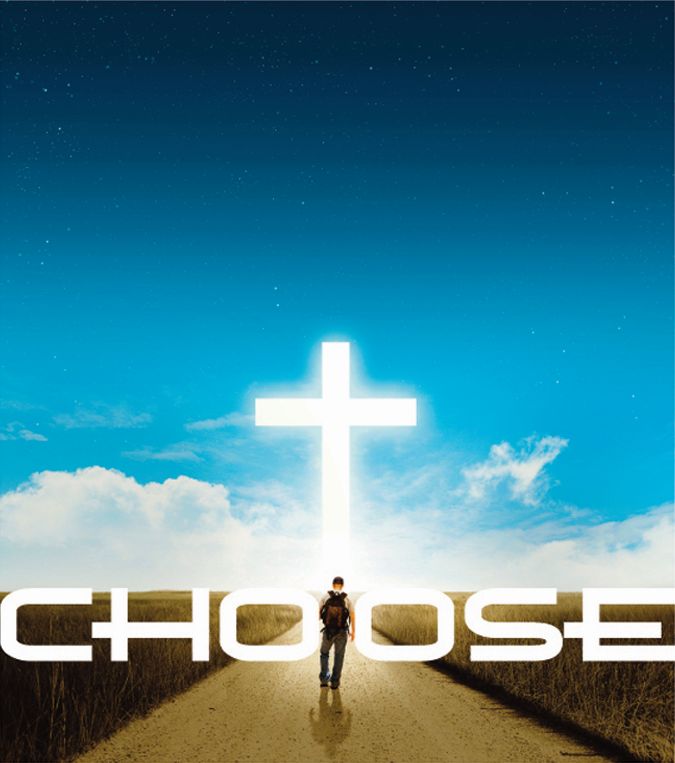 Downloads:
Theme: "Choose"
The 2013–14 program is based on the theme chosen by Conference President Steven James of the Verona Seventh Day Baptist Church (Verona, NY). Families can work together to memorize these verses—each age group memorizes part or all of the same verses.
For those who prefer to memorize contiguous sections of Scripture, this year's long text is
John 15:1-17.
A list of persons from each church who have completed this Scripture Memorization Program should be submitted to the Board of Christian Education Office. The deadline for arriving at the BCE office whether submitted by post, email, or fax is July 7, 2014.
Certificates for those who memorize all verses will be distributed at the 2014 General Conference.
Scripture quotations are from THE HOLY BIBLE: NEW INTERNATIONAL VERSION®. NIV®. Copyright © 1973, 1978, 1984 by International Bible Society. Used by permission of Zondervan Publishing House. All rights reserved.
| | | | |
| --- | --- | --- | --- |
| Month | Youth/Adult | Junior | Primary |
| October | But if serving the Lord seems undesirable to you, then choose for yourselves this day whom you will serve…. But as for me and my household, we will serve the Lord." (Joshua 24:15) | Choose for yourselves this day whom you will serve…. But as for me and my household, we will serve the Lord." (Joshua 24:15) | We will serve the Lord. (Joshua 24:15) |
| November | Then Joshua said, "You are witnesses against yourselves that you have chosen to serve the Lord." "Yes, we are witnesses," they replied. (Joshua 24:22) | Then Joshua said, "You are witnesses against yourselves that you have chosen to serve the Lord." (Joshua 24:22) | You have chosen to serve the Lord. (Joshua 24:22) |
| December | Better is one day in your courts than a thousand elsewhere; I would rather be a doorkeeper in the house of my God than dwell in the tents of the wicked. (Psalm 84:10) | Better is one day in your courts than a thousand elsewhere; I would rather be a doorkeeper in the house of my God than dwell in the tents of the wicked. (Psalm 84:10) | Better is one day in your courts than a thousand elsewhere. (Psalm 84:10) |
| January | I have chosen the way of truth; I have set my heart on your laws. (Psalm 119:30) | I have chosen the way of truth; I have set my heart on your laws. (Psalm 119:30) | I have chosen the way of truth. (Psalm 119:30) |
| February | A good name is more desirable than great riches; to be esteemed is better than silver or gold. (Proverbs 22:1) | A good name is more desirable than great riches; to be esteemed is better than silver or gold. (Proverbs 22:1) | A good name is more desirable than great riches. (Proverbs 22:1) |
| March | For this is what the Lord says: "To the eunuchs who keep my Sabbaths, who choose what pleases me and hold fast to my covenant—to them I will give within my temple and its walls a memorial and a name better than sons and daughters; I will give them an everlasting name that will not be cut off. (Isaiah 56:4-5) | For this is what the Lord says: "… I will give them an everlasting name that will not be cut off. (Isaiah 56:4-5) | I will give them an everlasting name. (Isaiah 56:4-5) |
| April | "Martha, Martha," the Lord answered, "you are worried and upset about many things, but only one thing is needed. Mary has chosen what is better, and it will not be taken away from her." (Luke 10:41-42) | Mary has chosen what is better, and it will not be taken away from her." (Luke 10:41-42) | Mary has chosen what is better. (Luke 10:41-42) |
| May | You did not choose me, but I chose you and appointed you to go and bear fruit—fruit that will last. Then the Father will give you whatever you ask in my name. (John 15:16) | You did not choose me, but I chose you and appointed you to go and bear fruit—fruit that will last. (John 15:16) | I chose you and appointed you. (John 15:16) |
| June | By faith Moses, when he had grown up, refused to be known as the son of Pharaoh's daughter. He chose to be mistreated along with the people of God rather than to enjoy the pleasures of sin for a short time. (Hebrews 11:24-25) | Moses chose to be mistreated along with the people of God rather than to enjoy the pleasures of sin for a short time. (Hebrews 11:24-25) | Moses chose to be mistreated along with the people of God. (Hebrews 11:24-25) |