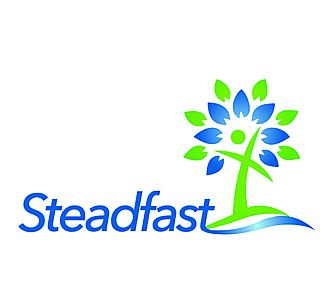 Downloads:
Theme: "Steadfast"
The 2014–15 program is based on the theme chosen by Conference President Bill Probasco of the Shiloh Seventh Day Baptist Church (Shiloh, New Jersey).
Families can work together to memorize these verses.
Please use the Bible translation that works best in your home and church setting. We used the 1984 edition of the New International Version was used for this list.
For those who prefer memorizing contiguous passages, the longer passage is provided as an alternative—memorizing it qualifies as complete participation in the program. This year's longer text is Hebrews 12:22-29.
Scripture quotations are from THE HOLY BIBLE: NEW INTERNATIONAL VERSION®. NIV®. Copyright © 1973, 1978, 1984 by International Bible Society. Used by permission of Zondervan Publishing House. All rights reserved.
| | | | |
| --- | --- | --- | --- |
| Month | Youth/Adult | Junior | Primary |
| October | … For he is the living God and he endures forever; his kingdom will not be destroyed, his dominion will never end. (Daniel 6:26) | … For he is the living God and he endures forever; his kingdom will not be destroyed, his dominion will never end. (Daniel 6:26) | His dominion will never end. (Daniel 6:26) |
| November | So then, just as you received Christ Jesus as Lord, continue to live in him, (Colossians 2:6) | So then, just as you received Christ Jesus as Lord, continue to live in him, (Colossians 2:6) | Continue to live in Jesus. (Colossians 2:6) |
| December | rooted and built up in him, strengthened in the faith as you were taught, and overflowing with thankfulness. (Colossians 2:7) | rooted and built up in him, strengthened in the faith as you were taught, and overflowing with thankfulness. (Colossians 2:7) | Overflow with thankfulness. (Colossians 2:7) |
| January | You will keep in perfect peace him whose mind is steadfast, because he trusts in you. (Isaiah 26:3) | You will keep in perfect peace him whose mind is steadfast, because he trusts in you. (Isaiah 26:3) | Trust in God. (Isaiah 26:3) |
| February | It is for freedom that Christ has set us free. Stand firm, then, and do not let yourselves be burdened again by a yoke of slavery. (Galatians 5:1) | It is for freedom that Christ has set us free. Stand firm, then, and do not let yourselves be burdened again by a yoke of slavery. (Galatians 5:1) | Christ has set us free. (Galatians 5:1) |
| March | … be on your guard so that you may not be carried away by the error of lawless men and fall from your secure position. (2 Peter 3:17) | … be on your guard so that you may not be carried away by the error of lawless men and fall from your secure position. (2 Peter 3:17) | Grow in the grace and knowledge of Jesus. (2 Peter 3:18 a) |
| April | But grow in the grace and knowledge of our Lord and Savior Jesus Christ. To him be glory both now and forever! Amen. (2 Peter 3:18) | But grow in the grace and knowledge of our Lord and Savior Jesus Christ. To him be glory both now and forever! Amen. (2 Peter 3:18) | To him be glory both now and forever! Amen. (2 Peter 3:18 b) |
| May | I have set the LORD always before me. Because he is at my right hand, I will not be shaken. Therefore my heart is glad and my tongue rejoices … (Psalm 16:8-9) | I have set the LORD always before me. Because he is at my right hand, I will not be shaken. Therefore my heart is glad and my tongue rejoices … (Psalm 16:8-9) | My heart is glad and my tongue rejoices. (Psalm 16:9 a) |
| June | Be on your guard; stand firm in the faith; be men of courage; be strong. Do everything in love. (1 Corinthians 16:13-14) | Be on your guard; stand firm in the faith; be men of courage; be strong. Do everything in love. (1 Corinthians 16:13-14) | Stand firm in the faith. (1 Corinthians 16:13) |